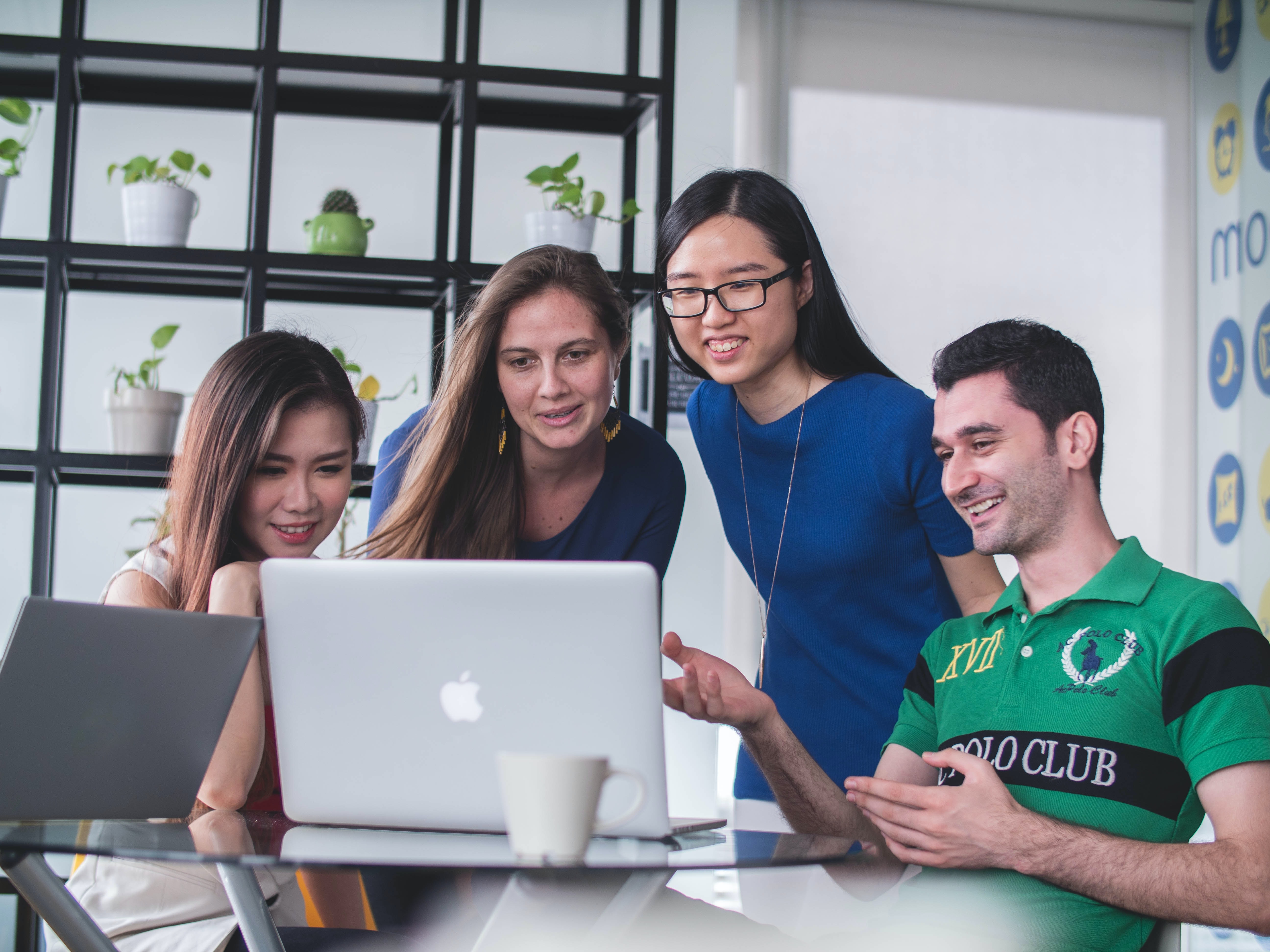 A list of what you—an aspiring digital talent—and your organization needs to do.
One of the words you might hear the most in this fast era is "digital", isn't it? Nowadays, Almost all aspects of life are exposed to technology. Day after day, people are trying to figure out new technology and develop the most suitable digital environment. As a country having a demographic bonus in 2045, is this an opportunity or threat for Indonesia?
Well, it certainly can be both. That can be a big opportunity since the country has a productive age population more than the non-productive population. But it can turn out to be a threat if people do not get a decent education or do not bother to learn the skill needed to be a digital talent. Here is why.
Definition of digital talent
If you know someone who is a digital marketer, web developer, or UX designer, they are some examples of digital talent. Digital talent is someone who has the technological skills to make things easier. However, technical skill alone is not enough.
Digital talent needs to have business acumen as well as hard skills. They need to understand the reasons behind the actions, not just know how to use technology. For example, when a UX writer works on a certain project, they should understand who the target user is and how this project will enhance user experience while UX writers work to make some profits.
Why digital talent is crucial for business?
Let's look at Indonesia, one of the developing countries which have great potential. Indonesia is the world's fourth-largest country by population. The labor force in this country is projected to reach over 200 million by 2045.
Furthermore, many digital businesses have sprung up in Indonesia. It undoubtedly boosts the economy by absorbing a huge labor force for the business and afterward, increasing economic growth.
Digitalization is a game-changer for production systems. Talking about the digital economy means talking about new business and job opportunities, expanding markets, and providing more efficient services. At the same time, the digital economy also means developing a circular economic system, which is expected to play a role in the creation of environmental sustainability.
Nonetheless, what if the high demand for digital talent does not meet the supply?
Today, many countries all over the world are facing a short supply of digital demand. In 2018, Deloitte reported that only 12% of leaders believe UK school leavers and graduates have the right digital skills. This is still a task to be done since almost 70% of UK leaders in 2020 believe their organization currently has a digital skill gap, as marked by Microsoft. Meanwhile, the Minister of Communication and Information (Menkominfo) reported that Indonesia demands 600.000 digital talent to overcome the digital gap.
With a huge amount of labor force in the future, what can they do if they do not have the quality for digital talent? The answer is, it is most likely to increase unemployment and in the end, hurt the economy.
How to be a better digital talent
Of course, you need to sharpen your hard skills. You can start by enrolling in courses, starting your side projects, and discussing with someone more adept to get feedback.
After all, it is not the only case.
Adaptive
Mastering soft skill is also significant for digital talent. As CapGemini reported in 2017, the talent gap in soft skills is 8% wider than hard skills. Thus, improving soft skills is also crucial.
One thing you should never forget as a digital talent is to be adaptive. Technology change so fast, so digital talent needs to be adaptive to catch up with the wave. Try to not confine yourself to new things so that you can sow a passion for learning.
Know business
Yes, you do not have to know as much as the actual businessman. You just need to conceive the business essence regarding what you do as a digital talent. Either a backend engineer or account manager, try to find the business essence of what you are doing and how that could generate profits for your organization. This understanding will help you to be a better digital talent.
To do so, you also need to have customer-centricity skills: what users need and how your business provides that.
Role of a business owner
What does it mean to be a digital talent if you have no sufficient support from the organization?
According to NUS, Laurence Smith, Global Head of Talent & Learning, SmartUp, explained at the NUS-ISS Learning Day 2017 that digital transformation wasn't so much about bringing digital talent into the organization, but trying to get the core of the organization to start behaving digital. So, instead of just hiring new digital talent, why don't you provide the environment for those who already are part of your organization?
Find out what employees need
Like how to solve problems in general, you have to start by defining the problem. It is almost impossible to make things better if you do not know what the situation is.
You can embark by inquiring every division on your organization to write out their problems instead of letting the tech division do this alone. Maybe they do not know the answer or what they really want, yet the people in each division is the one who understands the problems the most. That is a fine start.
Estimate the employees potential
Training your existing employees is more cost-effective than hiring new ones. In order to do this, you need to know employees' potential first. Besides asking what they need, make them list their potential. Maybe you are short of a search engine marketer, but some of your employees know the basics of digital marketing. Well, why don't you start training them?
Make a list of strategies
You have known the problem. Moreover, you have inventoried the resources to solve the problem. Now, all you need to do is combine both of them to discover the best practical strategy.
Let's get down to business!
If you reach this point, it is time for executing! Help your employees express themselves instead of just forcing them to be "more digital". Provide the environment that supports generating digital talent. For instance, be flexible about the system. If it is feasible, do WFH (work from home) even though the pandemic has over.
After all, digital transformation is a combination of the organization and the employees. The organization tries its best to provide the environment and facility of digital transformation while the employees try their best to be the digital talent that the organization needs.
---